Take the Stress Out of Finding High-Quality, Peer-Reviewed, Dental CE Courses. CE Certificates are Issued Immediately upon Course Completion.
Course Topics Include:
OSHA/Infection Control (4 CE)
HIPAA (3 CE)
Oral Pathology (2 CE)
Oral-Systemic Link (7 CE)
Nitrous Oxide (3 CE)
Nutrition (2 CE)
Human Trafficking (2 CE)
Lasers in Dentistry (3 CE)
Salivary Diagnostics (3 CE)
Tobacco Use & Cessation (2 CE)
Alzheimer's (2 CE)
Caries Prevention/Dental Decay (2 CE)
Pediatric Patients with Autism (2 CE)
Substance Abuse (3 CE)
And more coming soon!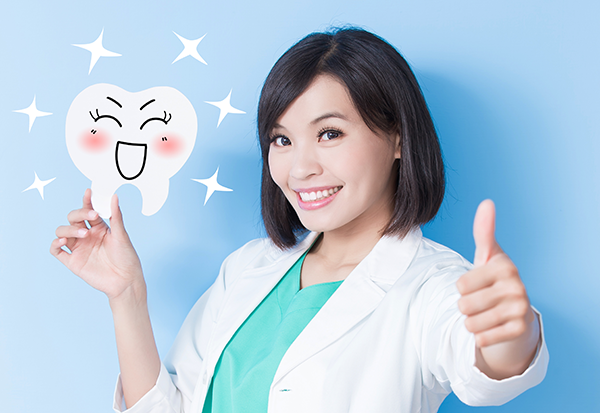 Get the entire bundle for only $149! That's less than $3.75 per credit for high-quality, peer-reviewed CE!
Warning: With the addition of new CE courses added to the bundle on a regular basis, the price will increase without notice. Lock in the current price today and you will still get access to all new courses as they are added over the next year, just for a lower price than what you'll pay later.
Courses You Get Access to With the Complete CE Bundle
You will get instant access for one year to all the following self-study courses, plus access to all the new self-study courses released within one full year of the time of purchase. CE certificates are issued immediately upon course completion!
Get Instant Access to All the Courses Listed Above!
Frequently Asked Questions
Do these CE courses meet the requirements for my state?
Today's RDH is an ADA CERP and AGD PACE provider, both of which are recognized by all 50 states (including California). Today's RDH is also an American Academy of Dental Hygiene (AADH) approved provider of continuing education courses. These courses are on-demand and are considered self-study/self-instructional. They include a quiz that must be passed upon completion of each course to receive your CE certificate of completion for that course.
Are these CE courses considered "live" or "in-classroom?"
No, these courses are on-demand and are considered self-study/self-instructional. You can take these courses on your own time and are required to pass a quiz upon completion of each course to receive your CE certificate of completion for that course. 
Is the bundle of CE courses a subscription service where I will be charged on a recurring basis?
No, this is a one-time purchase that gives you one full year of access to all the current CE courses listed and any future CE courses that are released during the year from your purchase. After one year, you will need to repurchase to have continued access.
Does this bundle give me access to the live virtual events that Today's RDH puts on?
No, this bundle is separate from the Today's RDH live virtual events, and the bundle only provides access to current and future on-demand courses listed on this page.
How often will new courses be added, and what topics will they be on?
New courses will be added as time goes on. We just launched in February 2021, so we will be adding more courses over the coming months. We make no guarantees of having certain topics by a certain date but are working on adding the most popular topics required by most State Dental Boards. All currently available courses are listed on this page, so if you don't see a course or topic listed, it means we don't have it yet.
Are these courses considered a "clinical" or "core" courses?
To figure out if these courses are considered clinical or core for your specific state, you need to check your state's Dental Practice Act, which gives the requirements and what is accepted. For states where a particular course isn't a requirement, the course is still considered an elective self-study course and can be used to fulfill your elective self-study requirements.
How long will I have access to take the courses in this bundle?
You will have one full year from the time of purchase to access and complete the courses. You will also have access to any new courses released throughout the next year from your purchase. After one year from your original purchase date, you will need to repurchase the bundle if you want to continue to access the courses.
Do I have to take a course all at once?
No, your progress will be saved every time you complete a module within each course, so you are able to take breaks and complete the courses at your own leisure.
Are there any additional fees beyond the cost of the bundle?
No, all fees are included in the price of $149 for this bundle! Depending on where you live, there may be sales tax, but no additional fees.
When will I be able to access the courses in the bundle after I purchase them?
You will have immediate access to take the courses in the bundle once you register and your payment goes through.
Are there test questions at the end of each course?
Yes, upon completion of each course, you will be required to take a quiz to show comprehension of the course. Upon successfully passing the quiz, you will be issued a CE certificate of completion for that particular course that you are able to download and save for your records.
How do I get my certificate/proof of completion? Will it be emailed?
Your CE certification completion will be awarded upon successfully completing the quiz at the end of each course. The certificate will be available in your account that you create upon enrolling in the course, but you are also encouraged to save this certificate on your own device. A link to access the certificate in your account will also be emailed to you (check your SPAM box), but not the actual certificate itself. However, just click the link, log in to your account, and you will have access to the certificate.
Are there refunds?
There will be no refunds issued once you have completed a course and received a CE certificate of completion. If you haven't completed the course and received a CE certificate of completion, you have 30 days to request a refund.
Are these courses only for hygienists, or can doctors and dental assistants receive CE too?
These courses are primarily designed for dental hygienists but can be taken by doctors and dental assistants for CE credit.
Can Canadians receive CE credit for these courses?
Canada recognizes CE courses that have AGD PACE approved providers, so yes. However, we cannot guarantee, so we always recommend checking with your governing agency to confirm approval.
What devices can I take this course on?
You can take this course from any device with an internet or data connection, including laptops, desktops, tablets, or your smartphone.
Why aren't these CE courses free?
To offer CE courses at no cost, we would need to have sponsors (i.e., manufacturers or companies) pay for the expenses of creating and maintaining the courses. We have chosen to keep these CE courses free from sponsorship and focus 100% on providing objective education for our audience.
Who can I contact if I have more questions or feedback on future CE course topics?
You can reach us anytime at

[email protected]

. If you don't receive a response within 48 hours, please check your SPAM folder.