Course Description
Patients with chronic kidney disease (CKD) are at an elevated risk of developing periodontal disease. This relationship is two-way and multifactorial. Some of these factors include increased levels of inflammatory markers in gingival tissues, bone abnormalities, medications, and oxidative stress in patients with renal disease. In addition, diabetes and hypertension are two other systemic conditions linked to both periodontal diseases and renal disease, which can exacerbate risk for one or both conditions. Along with reinforcing the importance of routine preventive dental care, proper oral health education for CKD patients can reduce oral complications, decreasing the load of gingival inflammation and other predisposing factors resulting from renal disease.
Learning Objectives
Upon completion of this course, the dental professional should be able to:
Define chronic kidney disease (CKD);
List the stages of CKD;
Explain the relationship between CKD, hypertension, diabetes, and periodontal disease;
Identify the potential oral manifestations of CKD;
Discuss management strategies for patients who exhibit oral symptoms of CKD.
Credits: 2.00 CEU
Price: $40 for 1 year access
Topic(s): Oral-systemic Link 
Course Type: Self-Instructional / Self-Study
Instructional Method: Written Course
Location: Online
Prerequisites: None
Technology Requirements: Computer (recommended), tablet, or smartphone and an internet connection
Original Course Release Date: January 1, 2022
Course Expiration Date: December 31, 2024
AGD Subject Code(s): 010
AADH Course Code: AADHTDH-014-2022-01-2

Course Author

Syeda Ijaz, RDH, BDS, moved to the U.S. with her husband in 2004 from her native country of Pakistan. As a dentist back in her country, she had to pause pursuing her career in the U.S. because she wanted to focus on the proper upbringing of her children. Once her youngest started attending school, she wanted to reconnect to dentistry again. Dental hygiene appealed to her as it gave her a perfect balance between work and home. She is a graduate of the Collin College Dental Hygiene program. For Syeda, providing dental hygiene is a service that improves people's lives. Coming from another country, she understands immigrants' hurdles and hesitations in seeking dental help. Her passion is to help underserved communities understand the dental system and educate them about oral hygiene. 
Course Conflicts of Interest: None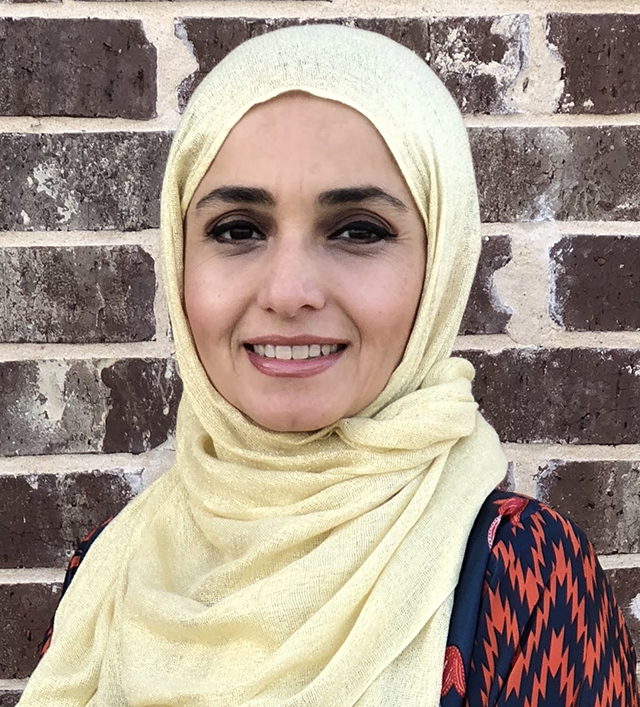 Available in days

days after you enroll

Periodontal Management of Dental Patients with Chronic Kidney Disease by Syeda Ijaz, RDH, BDS
Frequently Asked Questions
Does this CE course meet the requirements for my state?
Today's RDH is an ADA CERP and AGD PACE provider, both of which are recognized by all 50 states. Today's RDH is also an American Academy of Dental Hygiene (AADH) approved provider of continuing education courses. This course is on-demand and is considered self-study/self-instructional. It includes a quiz that must be passed upon completion of the course to receive your CE certificate of completion.
Your state's Dental Practice Act, which can be found on your state's Board of Dentistry/Board of Dental Examiners website, includes your allowable duties, CE requirements, the rules pertaining to your state, etc. We highly encourage all dental healthcare professionals to check their state's Dental Practice Act often as rules, regulations, and CE requirements can change. 
Is this CE course considered "live" or "in-classroom?"
No, this course is on-demand and is considered self-study/self-instructional. You can take the course on your own time and are required to pass a quiz upon completion of the course to receive your CE certificate of completion. 
Is this course considered a "clinical" or "core" course?
To figure out if this course is considered clinical or core for your specific state, you need to check your state's Dental Practice Act, which gives the requirements and what is accepted. For states where this particular topic isn't a requirement, this course is still considered an elective self-study course and can be used to fulfill your elective self-study requirements.
How long will I have access to take the course?
You will have one full year from the time of purchase to complete this course. After one year from your original purchase date, you will need to repurchase the course if you want to take it again.
Do I have to take the whole course at once?
No, your progress will be saved every time you complete a module, so you are able to take breaks and complete the course at your own leisure.
Are there any additional fees beyond the course fee?
No, all fees are included in the price of this course! Depending on where you live, there may be sales tax, but no additional fees.
When will I be able to access this course after I purchase it?
You will have immediate access to take the course once you register and your payment goes through.
Are there test questions at the end of each course?
Yes, upon completion of the course, you will be required to take a quiz to show comprehension of the course. Upon successfully passing the quiz, you will be issued a CE certificate of completion for the course that you are able to download and save for your records.
How do I get my certificate/proof of completion? Will it be emailed?
Your CE certification completion will be awarded upon successfully completing the quiz at the end of the course. The certificate will be available in your account that you create upon enrolling in the course, but you are also encouraged to save this certificate on your own device. A link to access the certificate in your account will also be emailed to you (check your SPAM box), but not the actual certificate itself. However, just click the link, log in to your account, and you will have access to the certificate.
Are there refunds?
There will be no refunds issued once you have completed the course and received the CE certificate of completion. If you haven't completed the course and received a CE certificate of completion, you have 30 days to request a refund.
Is this course only for hygienists, or can doctors and dental assistants receive CE too?
This course is primarily designed for dental hygienists but can also be taken by doctors and dental assistants for CE credit.
Can Canadians receive CE credit for these courses?
Canada recognizes CE courses that have AGD PACE approved providers, so yes. However, we cannot guarantee, so we always recommend checking with your governing agency to confirm approval.
What devices can I take this course on?
You can take this course from any device with an internet or data connection, including laptops, desktops, tablets, or your smartphone.
Why aren't these CE courses free?
To offer CE courses at no cost, we would need to have sponsors (i.e., manufacturers or companies) pay for the expenses of creating and maintaining the courses. We have chosen to keep these CE courses free from sponsorship and focus 100% on providing objective education for our audience.
Who can I contact if I have more questions or feedback on future CE course topics?
You can reach us anytime at

[email protected]

. If you don't receive a response within 48 hours, please check your SPAM folder.